All events will take place at The Broadmoor unless otherwise noted. Schedule subject to change.
1:00 pm - 6:00 pm
50th Anniversary Golf Tournament*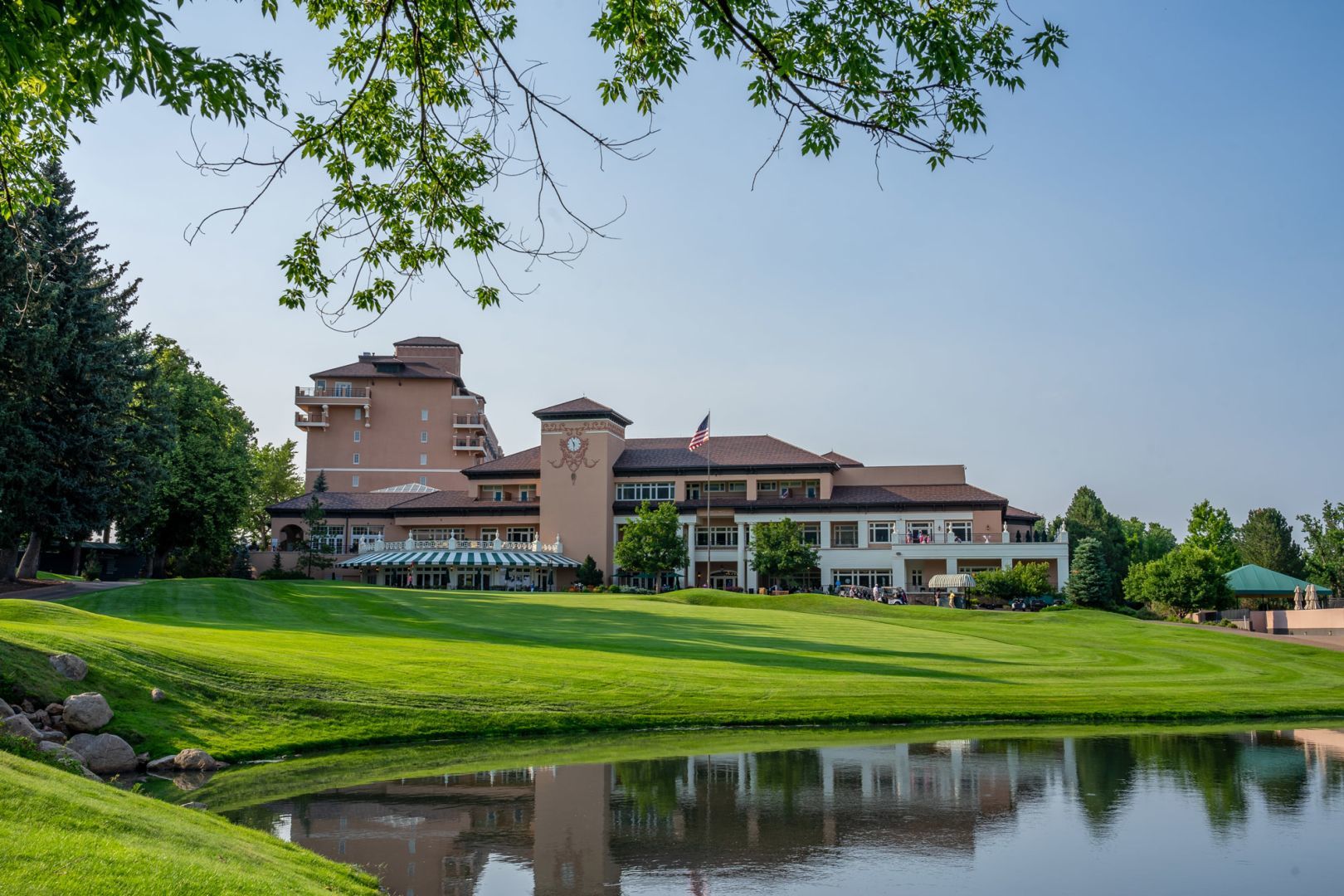 Help celebrate AOSSM's 50th Anniversary by participating in the 2022 Golf Tournament. Create a foursome or sign up as a single to be added to a group, then enjoy a relaxing – or challenging – day on the links. Enjoy lunch on your own before the tournament kicks off with a shotgun start at 1:00 pm on the Broadmoor's West Course. Stick around after the tournament for awards and to hear winners announced. Winners will also be announced in the exhibit hall during the AOSSM 2022 Annual Meeting.
You will be provided an opportunity to register yourself or a foursome during the annual meeting registration process. A portion of your registration fee will benefit AOSSM education and research in the field of orthopaedic sports medicine.

8:40 am - 8:45 am
Welcome Message and General Session Kickoff
Location: Broadmoor Hall: Ballroom AB
Join Kurt P. Spindler, MD, AOSSM President and Rick W. Wright, MD 2022 Annual Meeting Program Chair as they welcome everyone to this historic meeting celebrating our 50th year.
10:00 am - 10:45 am
Exhibit Hall Break / Masters Competition
Location: Bartolin Hall
Don't miss your chance to compete for the coveted AOSSM Red Jacket! The annual Masters Competition is a friendly contest among our surgeon members to discuss innovations that had a significant positive impact on your practice. Whether it be a technique or skill you have developed or mastered, this an opportunity to share your wisdom with your colleagues - the winner takes home a stylish red sport coat in recognition of his or her achievement!
5:00 pm - 6:00 pm
The FORUM Meet Up/Reception
Location: Broadmoor Hall Patio
Visit with colleagues and enjoy the end of the first day of the AOSSM Annual Meeting. Forum members and prospective members are invited to attend.
6:00 pm - 7:00 pm
Friends of SOMOS Reception
Location: Broadmoor Golf Club: Dow Finsterwald Room
Join us for the annual gathering of our military members. All are welcome to attend this event that recognizes and celebrates sports medicine in the military. If you are current military, former military, a colleague or friend who cares for those who serve or who have served our country, please join us.
6:00 pm - 7:00 pm
Sports Medicine Fellowship Reception
Location: Broadmoor Golf Club: Robert Trent Jones Room
7:00 pm - 9:00 pm
Welcome Reception
Location: Broadmoor Pool
The stunning Broadmoor pool and surrounding outdoor area serves as the backdrop for our fun-filled Welcome Reception. Come hungry – a scrumptious selection of buffet options and an open bar will be available. Reminisce with old friends, connect with new friends and dance the night away as we set an easy-feeling 1970s vibe. All registered attendees are welcome to attend this event.
7:30 pm - 10:00 pm
Medical Publishing Group Dinner
Location: Broadmoor West: West Ballroom
The AOSSM Medical Publishing Group will host its annual dinner for members of the AJSM, Sports Health, OJSM, and VJSM editorial boards and their guests. The publication awards will be presented, and we will be celebrating the 50th anniversary of the American Journal of Sports Medicine.
9:00 pm - 10:30 pm
Late Night with the Emerging Leaders*
Location: Broadmoor West: PLAY
All AOSSM members under the age of 45 are invited to attend this social event. Come network with your peers and the society's leaders. Space is limited. Food and beverages provided! Location to be announced soon.

*This event is complimentary, however additional registration is required.
6:00 am - 7:00 am
Ecumenical Prayer Breakfast
Location: Broadmoor Golf Club: Donald Ross Room
5:00 pm - 6:00 pm
Exhibit Hall Social Hour
Location: Bartolin Hall
Visit with our exhibitors and partners featuring innovations that are on the cutting-edge of technology and resource development. Learn more about what they are doing to help advance sports medicine and deliver the highest caliber of care to patients. See who wins the ACE Award for innovative products. Appetizers, beer, wine and soft drinks provided. This event is complimentary to all registered attendees.
5:30 pm - 7:00 pm
J. Robert Gladden Orthopaedic Society (JROGS) Meeting and Reception
Location: Broadmoor Golf Club: Donald Ross Room
Our presidential guest speaker Clark Kellogg will be the featured guest at a special session of the prestigious J. Robert Gladden Orthopaedic Society, whom AOSSM is pleased to host this year. JRGOS members and all interested meeting attendees are invited to join.
6:00 pm - 7:00 pm
Traveling Fellows Reception
Location: Broadmoor Main: Lakeside Terrace
6:00 pm - 9:00 pm
Family Night at the Flying W Ranch, featuring the Family Games*
Location: Flying W Ranch
AOSSM knows how to throw a party - especially when that party celebrates 50 years of being the leader in orthopaedic sports medicine! The Flying W Ranch will take you back in time to the Old West. Guests will enjoy the many fun activities available at the ranch, including train rides and the Flying W Wranglers Original Western Stage Show. In special recognition of our milestone celebration, we are bringing back the time-honored tradition of the Family Games to this year's Family Night. So pack your jeans and western wear – definitely casual attire – along with your dust-resistant boots or outdoor walking shoes and prepare to kick up your heels!
A delicious selection of food and drink will be available. Transportation will be provided to and from all official AOSSM hotels.
*Family night is complimentary for all registered attendees but be sure to select this event during the registration process if you plan to attend.